Canada needs more independent journalism. Join us
Support The Tyee and bring more diverse, fact-driven reporting to the 2017 BC Election
UPDATE: We reached our target of $20,000 on April 18! Thanks to all who made it happen.

We often hear from Tyee Builders that they are happy to support our reporting, but what they really want is more people to read The Tyee. As much as we hate giving money to Facebook, the digital overlord that is undermining the business model for journalism, it's a pretty sophisticated tool to get the message out. So, with any extra money we raise by our campaign deadline, we'll spend some money on promoting the stories to a wider audience, increasing the impact of our stories.
Choose your monthly level:
If you already contribute monthly to The Tyee and would like to increase your contribution, give us a shout at 604-689-7489 or builders@thetyee.ca.
Don't trust the Internet? Can't stand credit cards? Does your organization (or you?) want to make a large contribution or one that matches reader contributions?
How to support The Tyee without ever touching your keyboard.
Option 1: Register with your credit card by phone:
Call 604-689-7489 in Vancouver or toll-free at 1-844-301-6677, Monday - Friday, 10 am - 5 pm PST.
Option 2: Send us a cheque:
Cheques can be made out to Countercurrent Media Ltd. and mailed to:
The Tyee
PO Box 28187
West Pender St
Vancouver, BC V6C 3T7

Please include with your cheque your full name, return address, phone number and email, plus indicate whether you would like your contribution to remain anonymous. If you'd like to contribute monthly from your bank account, print off this form and follow the instructions.
How to set-up larger and matching contributions:
Would your organization or business be interested in making a larger contribution? You can do so by cheque as outlined above, or if you're interested in offering a matching contribution, give us a shout. Matching contributions can really help ramp up a campaign, and your organization gets great exposure as a supporter of independent journalism in the process.  If this is you, contact us by email or phone (604-689-7409).
BC in the Balance Reporting Project
British Columbia has an election on right now. British Columbians need independent, fact-driven reporting from a source they can trust, now more than ever.
Tyee reporters have been doing deep reporting on election-related issues for months, reviewing the government's record and digging deep on major infrastructure and energy projects in B.C. Topping up our election reporting fund now will help us pay experienced, tough-minded journalists to report on what political candidates are promising B.C. voters, and how those promises stand up to the facts.
Pledged of $20,000 goal

---
From cool people like: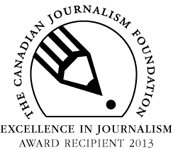 Excellence in Journalism Award (CDN), 2013, 2009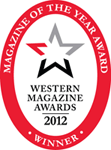 Western Magazine Award 2012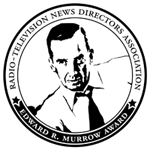 Edward R. Murrow Award (NA), 2011, 2009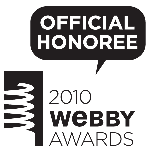 Webby Honourable Mention (Intl), 2010, 2009